Did spending time with family over the spring holidays make you want to consider what multigenerational living would look like? You certainly wouldn't be alone! Check out the multigenerational homes with in-law suites or apartments currently on the market: search results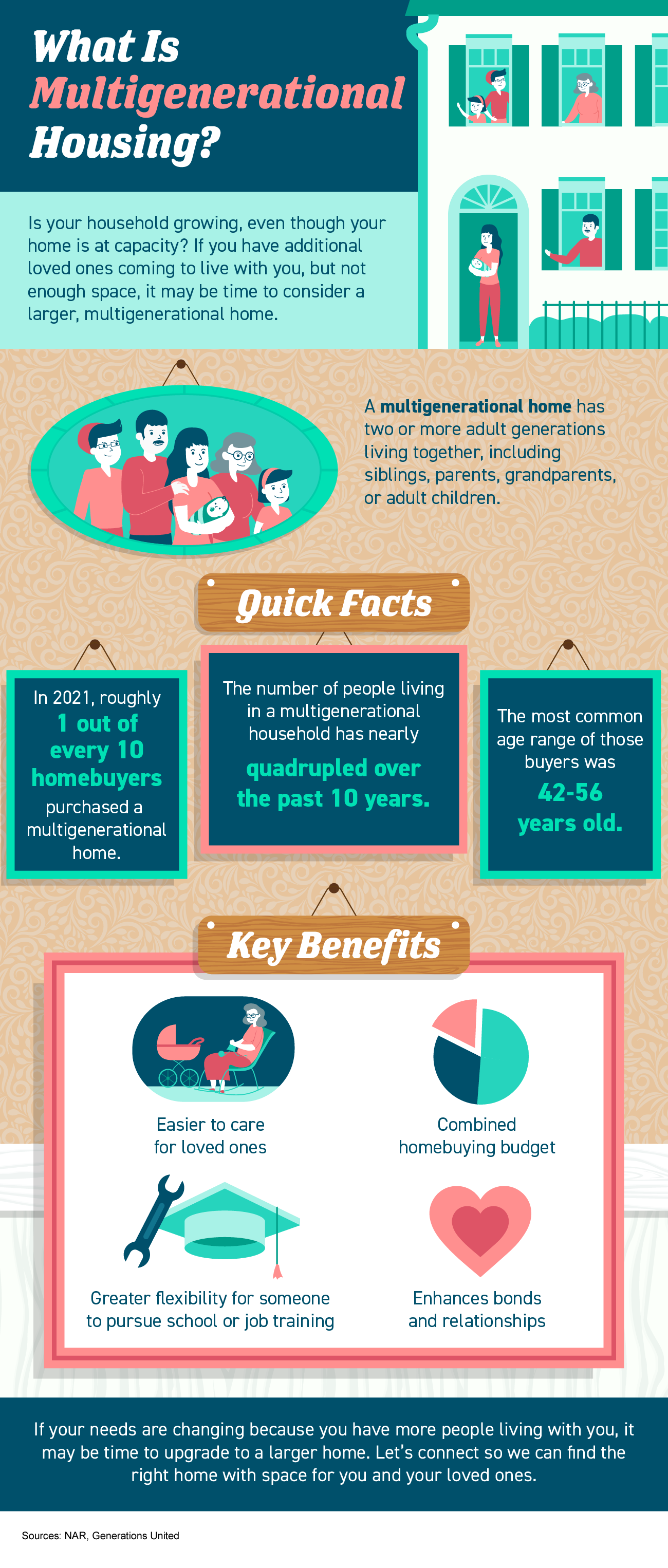 Is your household growing, even though your home is at capacity? If you have additional loved ones coming to live with you, but not enough space, it may be time to consider a larger, multigenerational home.
A multigenerational home has two or more adult generations living together, including siblings, parents, grandparents, or adult children.
Quick Facts
In 2021, roughly 1 out of ever 10 homebuyers purchased a multigenerational home. The number of people living in a multigenerational household has nearly quadrupled over the past 10 years. The most common range of those buyers was 42 to 56 years old.
Key Benefits
Easier to care for loved ones.
Combined homebuying budget.
Greater flexibility for someone to pursue school or job training.
Enhances bonds and relationships.
If your needs are changing because you have more people living with you, it may be time to upgrade to a larger home or to a home with an in-law suite. Let's connect so we can find the right home with space for you and your loved ones.